/opt/ft/core/content_blocks/bootstrap/CMSMoreElements/image_left_text_right.tpl.php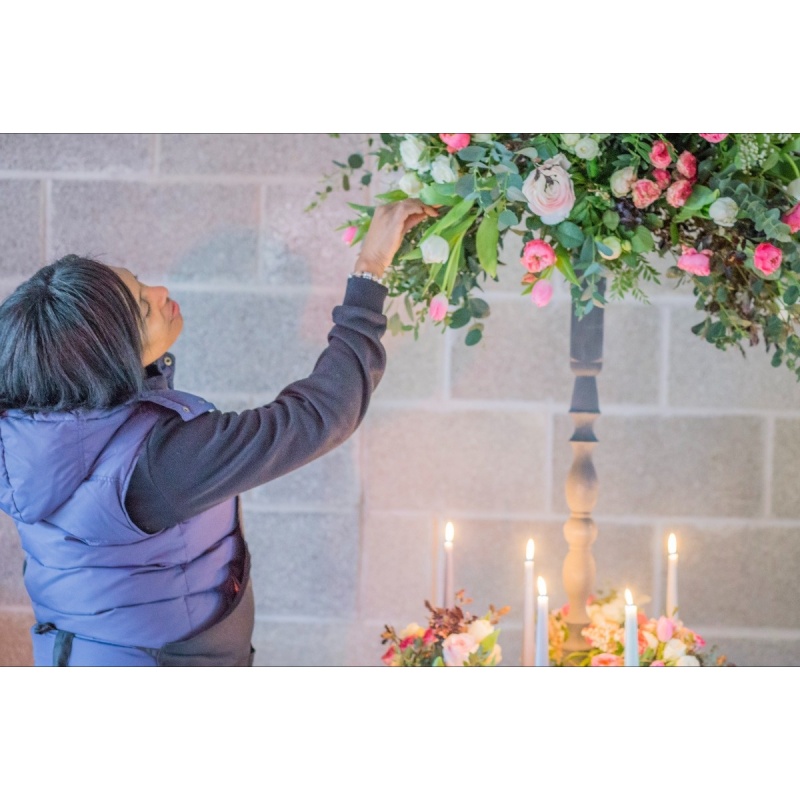 Innovative floral designer
I'm not your typical florist. I love to wow my customers with on-trend and experimental floral designs which can be playful one week and romantic the next.
Like you, I have an appreciation of the finest flowers which shines through in all my work – but I also like to add an element of surprise to keep things interesting!
My love of flowers led me to study floristry at The Birmingham Botanical Gardens, where I completed a level 3 qualification, so I'm fully qualified in how to care for and condition your flowers.
Continuing on my floral journey is important to me, so I regularly refresh my skills and learn new floral techniques in order to provide the best possible service for my clients.
My unique style, experience as a floral designer and my understanding of colours and textures mean you'll always receive memorable statement flowers whatever the occasion.
Get in touch to discuss your floral requirements.
/opt/ft/core/content_blocks/bootstrap/CMSMoreElements/button.tpl.php
How it all began
I've always been a creative soul. As a child, I made my own clothes and home furnishings but ultimately decided on a fulfilling career in teaching.
Yet I still had a burning desire for creativity so I studied interior design and then, in 2016, I started a floristry course and fell under the spell of florals!
Today you'll find me happily designing original floral arrangements for my wonderful clients – more content and creative than I've ever been!
Extraordinary flowers
My parents are Jamaican and I adore the landscape there so, it's safe to say, my heritage has influenced my love of unusual and fascinating flowers.
The most beautiful foliage in stunning colours and architectural forms grow along the road in Jamaica and in the rainforest there are amazing flowers like agapanthus, red ginger and anthurium.
I always incorporate foliage into my designs and I particularly love how the branches fall and drape to frame the arrangement.
My work is full of colour and texture and I often pair tropical flowers with traditional British blooms, such as David Austin Roses.
I'm as committed to sustainability as you are, so I always use eco-friendly products in my designs wherever possible.
Work with me
I'm warm, friendly and like a laugh so I love to forge authentic relationships with new clients and build stronger connections with my returning customers.
With me, what you see is what you get, so I'll always give you my honest opinion and expert guidance to ensure you're thrilled with every floral arrangement I create for you.
Whatever your heart desires, I'm here to make your floral dreams a reality.
Nicky x
Find out more about my wedding florals services
/opt/ft/core/content_blocks/bootstrap/CMSMoreElements/button.tpl.php
/opt/ft/core/content_blocks/bootstrap/CMSMoreElements/tel.tpl.php
/opt/ft/core/content_blocks/bootstrap/CMSMoreElements/contact_form.tpl.php
/opt/ft/core/content_blocks/bootstrap/CMSMoreElements/image_left_text_right.tpl.php
/opt/ft/core/content_blocks/bootstrap/CMSMoreElements/content.tpl.php